Wow! Wait 'till you see this week's release!
Our dynamic developers have been working hard to help you work easier!
We have a slew of updates and new features that you will want to check out, like the new Facility module! You can add places to meet (internal or public) with a new Slideshow widget to show off those places, request a reservation with or without payment, and you can even see a calendar view of those requests and reservations. That's just the tip of the iceberg (in July)!
Here we go!


---
Updated and NEW Features
---
Search will now auto-complete when you or someone searches for an address. It starts to work in less than a half-second (0.3 seconds to be precise) and after you type in at least three characters it will show you the top five listings.




NEW Slideshow Widget where you can add a Slideshow to a page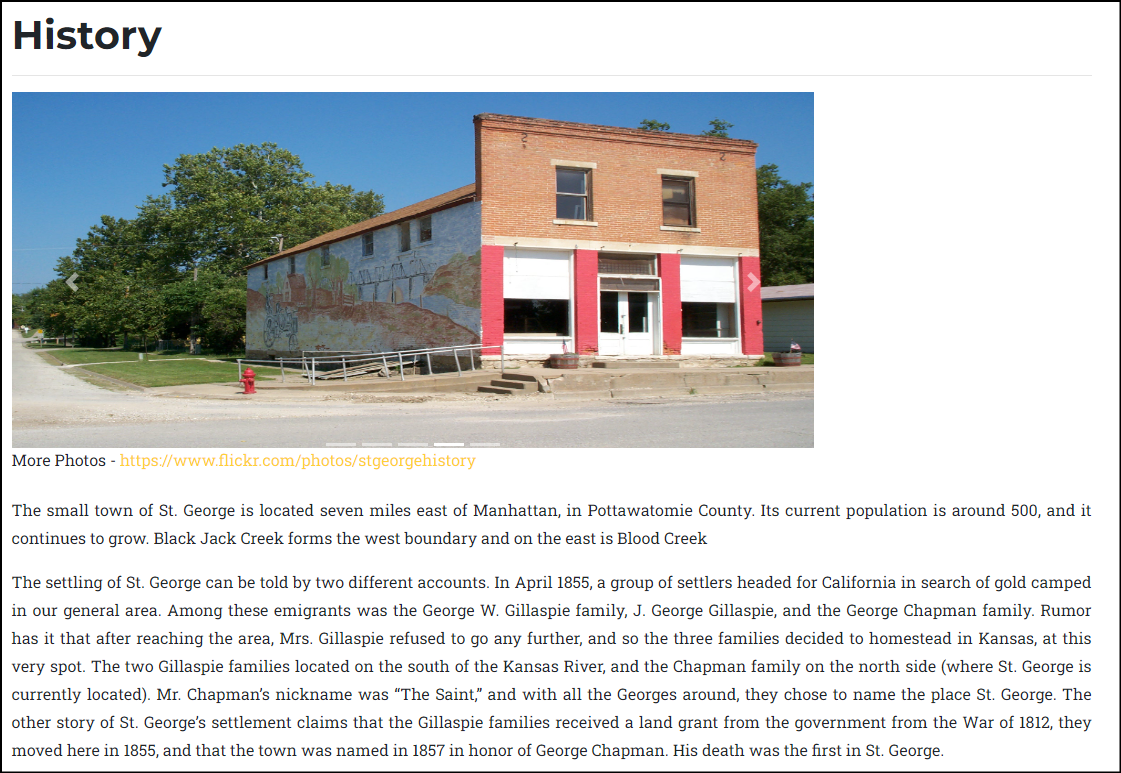 Add or Edit a page. click the blue "Add Widget" button, then scroll down to select the Slideshow widget.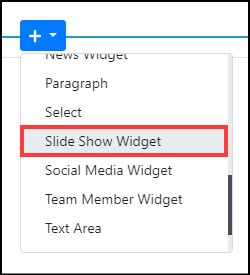 Click the + (plus) button to add images to your Slideshow.




The Media Library will appear for you to select the images you want to use, or you can upload new images (Drag and Drop) to the Media Library folder of your choosing and then select each image you want to use in the Slideshow.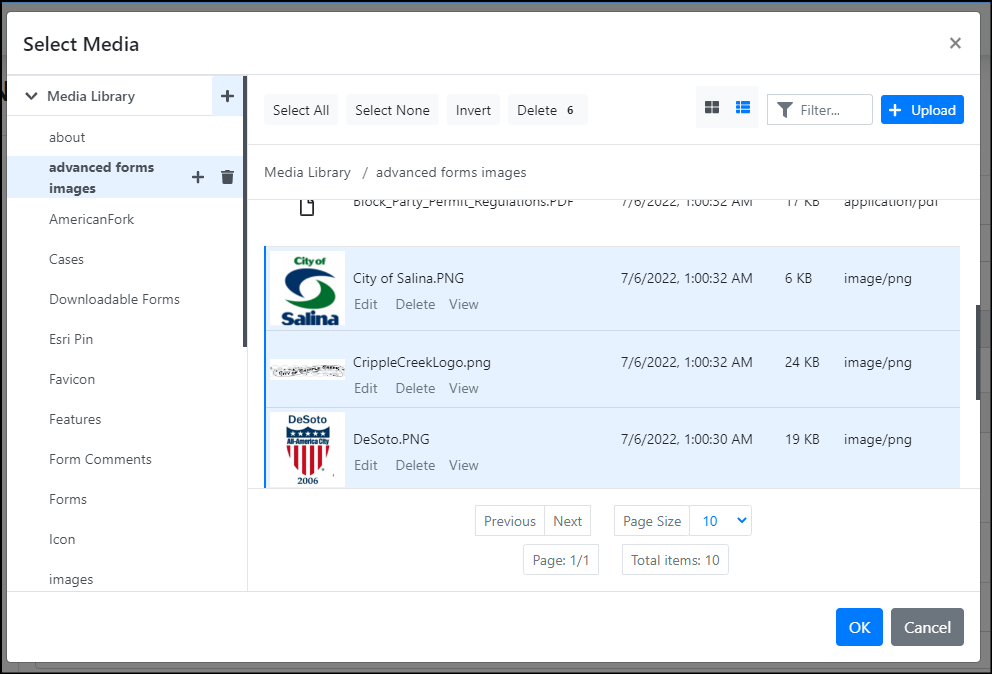 Drag and Drop the images in the order you want.



Reminder: Don't forget to add the Alt Text for your Slideshow. With Alt Text, you are describing the images in the Slideshow to someone who is visually impaired. Some web browsers will show the Alt Text in a small pop-up when your cursor hovers over an image. This functionality is a requirement of the Americans with Disabilities Act which requires that all images on your website have Alt Text.




The new Facility module is a great way to show the public places they can meet and accept reservation requests. Whether it's a ball field, park bench, shelter, a conference room in your offices, or your local recreation center.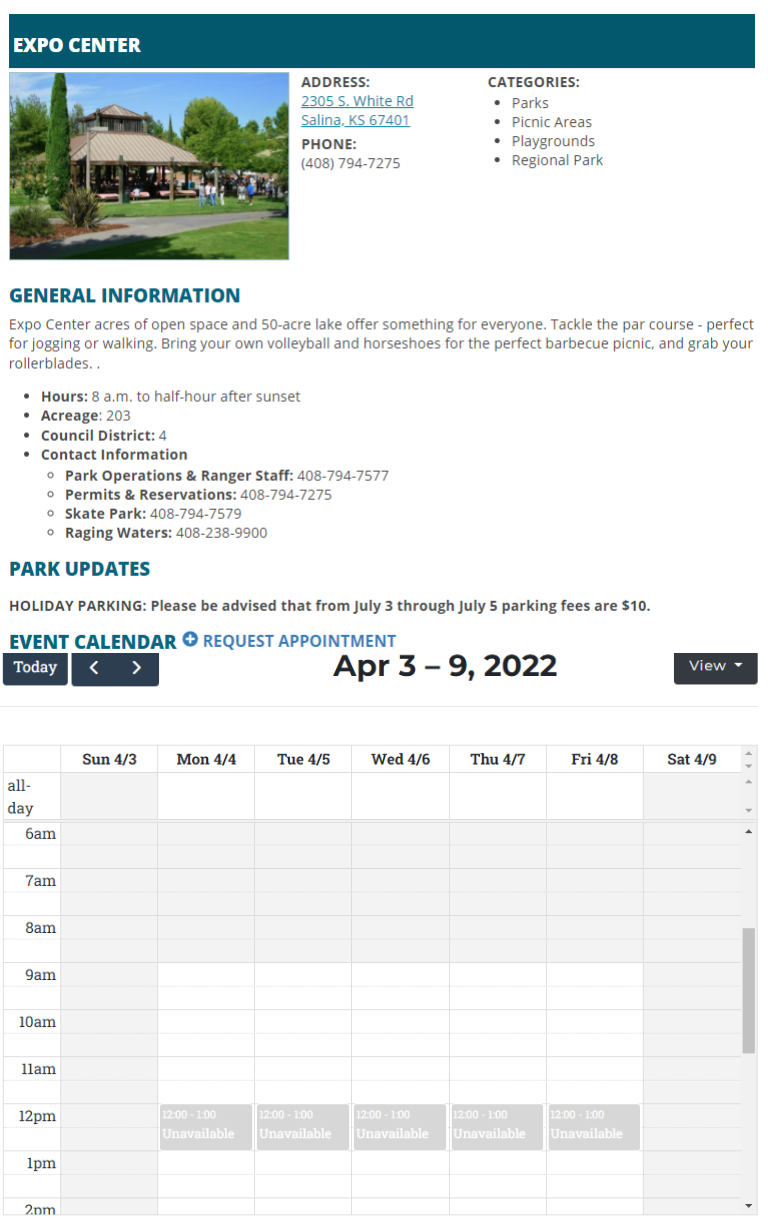 You can also sort your facilities by category.

The Facility Details page can show facility information, contact information, a Slideshow of pictures, and an online map for directions.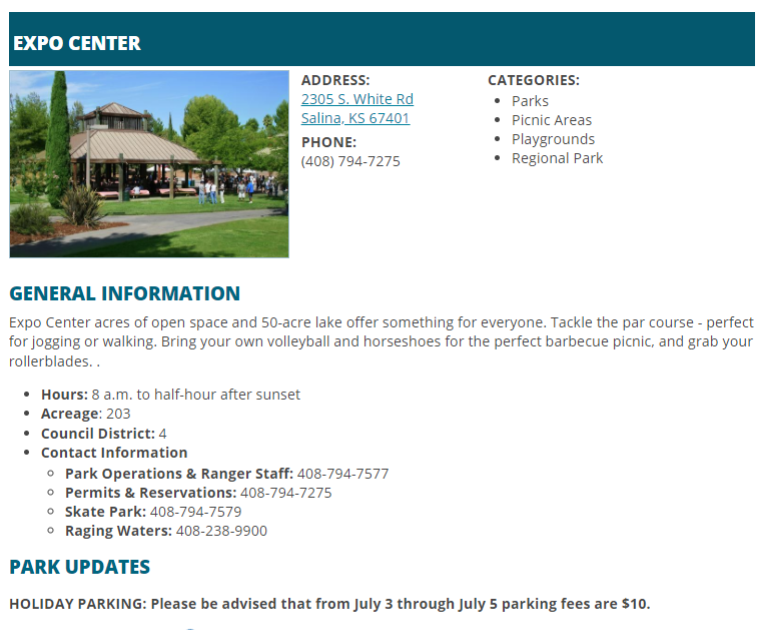 You can allow reservations of your facilities (with or without approval) that use your calendar with a Reservation Form you create in Advanced Forms.




There are, of course, settings for the reservations so that you have some required "set up & tear down time" between reservations...don't worry, we won't let you double-book your facilities unless you need to. There are more settings for the Facility for minimum and maximum meeting durations, facility hours available, and rental cost per hour. Can you say "revenue generator"?



When someone makes a facility reservation, the public can go to their Profile and they will see a new menu item on the left side for "Facility Appointments"

Get ready for this, you can now create your own Packet Report for a Case or a License! In the top right corner, when you select the Action button, you will see "Packet Report."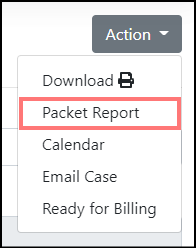 The Case/License Packet Report will appear with all of the available items that you can pull information for your report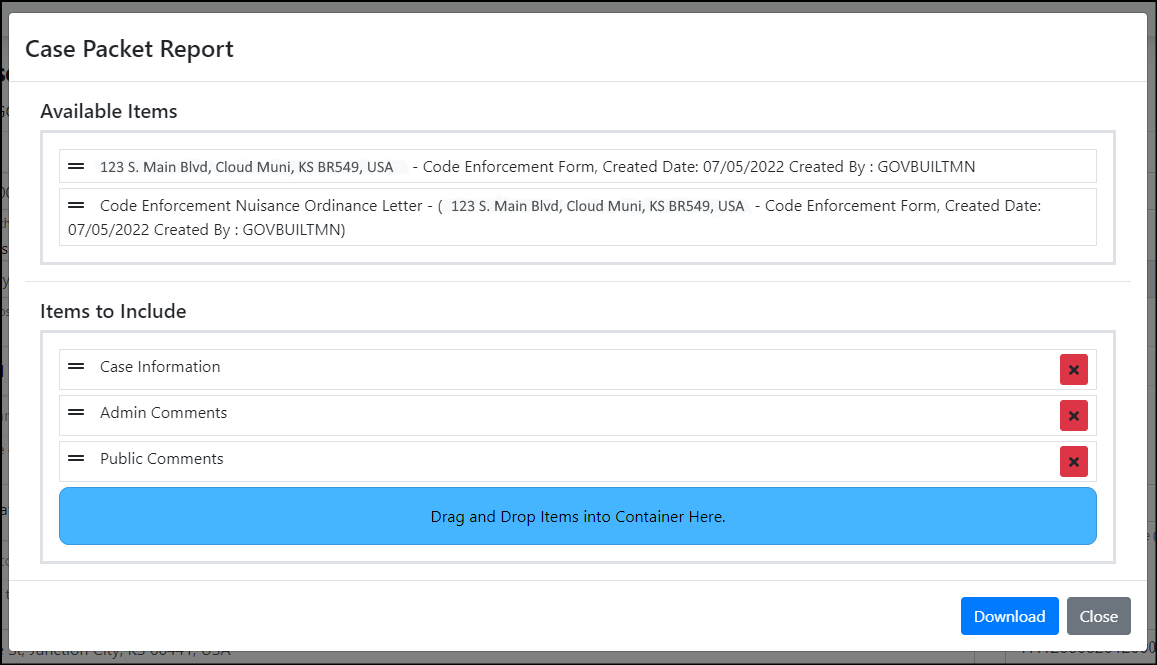 Drag and Drop items you want in your report, and put them in the order you want in the top window. Click the blue Download button.




The system will work to pull all the information together in a ZIP file that you download. Viola!


Download Case Upgrade - I know that sounds like an oxymoron, but it isn't! We've improved the Case and License Download process so you can select the items in that Case or License that need to be part of the download. Attached Items, Attached Documents, Pubic Comments, Inspections, Admin Comments... they're all there! Similar to the Packet Report, when you select Action - Download, you will see available options to download with Case or License.



When you click the blue Download button, everything will download for you in one ZIP file! How easy is that?!



Case Type Inspection Upgrade - Another new item added to the Case - Action button to view all of the Inspections for a case.



---
Issues Resolved & Squished Bugs
---
With all of the new features added to the system, we are still working hard to squish all the bugs we find. One of them was happening when you add a Standard Comment to a Comment, the text would not save after putting them into the window. Poof! Gone! Rest assured, it's fixed!
Thank you for joining us this week for a huge round of new stuff! Do you have a question? Email us! We're in process of creating and updating training materials for everything in the GovBuilt system, we can't wait for you to see what's coming!